Feel Good, Sculpt & Release.
I'm so happy you're here! My name is Melanie and I'm a Yoga Teacher (RYT-500, Yoga Alliance-certified with 500 hours Teacher Training) and a certified nutritionist. I offer free Yoga & Pilates classes on YouTube and share some of my favorite recipes on my blog. Virtual live classes are coming very soon! So if you're interested, subscribe to my Newsletter to let me know that you'd like to practice with me 🙂
Check out my new free 14 Day Yoga Journey – perfect if you want to start a daily yoga practice or want to get back on track!!

Feel Good
Vinyasa flows to feel your best. 

Sculpt
Tone & build strength with pilates-inspired classes.

Release
Let go of anything that doesn't serve you.
Free Yoga Classes
Practice with me on YouTube. All classes are under 30 minutes!
Are you ready for a transformation? Tap into your inner strength and power with this 20 min Yoga Pilates Fusion Flow, dedicated to the element Fire. We're flowing through heat building Pilates and Yoga exercises that will leave you feeling...
Be ready to pay the price of your dreams. Free cheese can only be found in a mousetrap. Paulo Coelho Saturday, August 13Crunch & Lift 30 secSide Bend 30 secHip Twists 30 secFriday, August 12Rainbows 30 secCircles 30 secScissor 30 secThursday, August 11Boat to...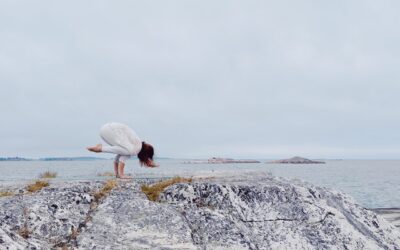 Oh Sweden, I miss you already. Jump down to see all the videos we filmed in Sweden (more are coming over the next few weeks). Day 1 – Stora Rör, Öland It was a long drive - we started at 7 am and arrived in Stora Rör at around 6 pm to meet my parents that are on a...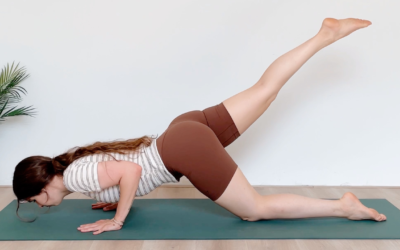 Continuous effort, not strength or intelligence, is the key to unlocking our potential. Liane Cordes Sunday, August 7Pigeon Hold 30-60 secondsButterfly Hold 60 secondsSpinal Twist Hold 30-60 secondsSaturday, August 6Boat to Canoe! 15x – 3 roundsModificationFriday,...
You are never too old to set another goal or to dream a new dream. - Les Brown This Yogalates schedule offers an opportunity to get back into your Yoga routine or to start a new one. All classes are beginner-friendly. Feel free to take modifications or rest days as...
Level easyTime 30 minServings 8 cookiesIngredients1 tbl ground flax seeds + 3 tbl water 150 g peanut butter (I used a crunchy one) 65 g brown sugar (coconut sugar works as well) 50 g oat flour (ground oats) 1 tsp baking powder dash of salt *if you'd like to use...
Do something today that your future self will thank you for. - unknown This week is all about balance and building stability. Enjoy!MondayTuesdayWednesdayThursdayFridayWeekendWhat are you looking for today? Feel Good Vinyasa flows to feel your best.  Sculpt Tone &...