Feel Good, Sculpt & Release.
Schön, dass Du hier bist! Ich bin Melanie, RYT-500 (Yoga-Alliance-zertifizierte Yogalehrerin mit 500 Stunden Yoga Ausbildung). Hier findest Du alle Yoga Videos, Podcast Flows und auch ein paar leckere Rezepte. Viel Spaß beim Umschauen!
NEU: WWY Newsletter
English Content
Here you can find all of my english yoga classes & blog posts. If you're interested in a private yoga class with me, feel free to send me an email. I have some spots available for fall 2021 🙂

Feel Good
Wohlfühlen, Bewegen, Lockern und 'mit dem Flow gehen'

Sculpt
Perfekt, um sanft Muskeln aufzubauen und sich stark zu fühlen!

Release
Langsam loslassen, entspannen, dehnen und genießen.
Vitamin A zählt zu den fettlöslichen Vitaminen und kann entweder durch tierische Produkte oder in Form des pflanzlichen Provitamins A (meist ß-Carotin) aufgenommen werden. ß-Carotin ist ein sekundärer Pflanzenstoff und Antioxidans, das unser Körper bei Bedarf für die...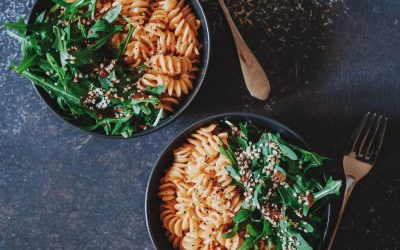 Level easyDauer 20 MinPortionen 4Zutaten500 g Pasta 400 ml Kokosmilch (Dose) 6 EL Ajvar 2 EL Ketchup 2 EL Hefeflocken 1/2 TL Salz 1/4 TL Curry Madras 1/2 TL (Knoblauch-)Pfeffer 1-2 TL Reissirup oder Zucker opt.: ChiliZubereitung1 Pasta nach Packungsanleitung kochen.2...