Feel Good, Sculpt & Release.
I'm so happy you're here! My name is Melanie and I'm a Yoga Teacher (RYT-500, Yoga Alliance-certified with 500 hours Teacher Training) and a certified nutritionist. I offer free Yoga & Pilates classes on YouTube and share some of my favorite recipes on my blog. Virtual live classes are coming very soon! So if you're interested, subscribe to my Newsletter to let me know that you'd like to practice with me 🙂
Check out my new free 14 Day Yoga Journey – perfect if you want to start a daily yoga practice or want to get back on track!!

Feel Good
Vinyasa flows to feel your best. 

Sculpt
Tone & build strength with pilates-inspired classes.

Release
Let go of anything that doesn't serve you.
Free Yoga Classes
Practice with me on YouTube. All classes are under 30 minutes!
No talking, just music 🎶 Join me for this quick and effective ABS & OBLIQUES Pilates workout in the beautiful nature of The Netherlands! You won't need any equipment, just you + your mat, so let's go! 🙃 Do you want to make Yoga &...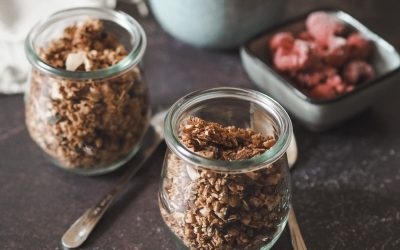 Level easyTime 35 minServings 6-8Ingredients70 g peanut butter (2-3 Tbl) 60 g maple syrup (4 Tbl) 10 g chia seeds, whole or shredded (3 Tbl) 1 dash salt 1/2-1 tsp cinnamon 130 g oats 30 g walnuts 20 g pumpkin seeds 30 g brazil nuts 30 g almondsMethod1 Preheat the oven...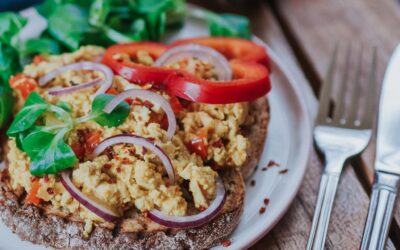 Level easyTime 35 minServings 2Ingredients200 g tofu (block, firm) 1 small red onion (or half of a big one) 1 clove of garlic 1 red pepper oil for frying 5-6 Tbl vegan cheese 40 ml of water (1 shot glass) For the Spice: 1/4 tsp turmeric 2 tsp nutrional yeast flakes 1...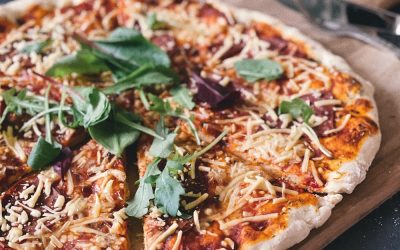 Level easyTime 30 MinServes 2-3Ingredients1/2 cube fresh yeast 150 ml warm water 300 g spelt flour (Type 630)* 1 tsp salt 3 Tbl Olive oil 1/2 tsp sugar *Whole grain spelt flour (Type 1050) works as well!Method1 Start with crumbling the yeast into the warm water and...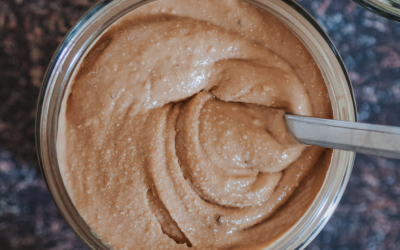 Level easyTime 25 minServings 1 small jarIngredients200 g cashewsMethod1 Preheat the oven to 180°C. Spread cashews on a baking sheet lined with baking paper and bake for about 10 min until golden brown and let cool slightly (for about 30 minutes).2 Now add the cashews...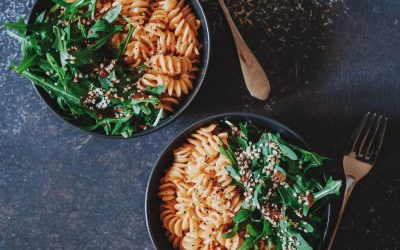 Level easyTime 20 minServes 4Ingredients500 g pasta 400 ml coconut milk (canned) 6 Tbl ajvar 2 Tbl ketchup 2 Tbl nutritional yeast 1/2 tsp salt 1/4 tsp curry madras (yellow curry spice) 1/2 tsp (garlic-) pepper 1-2 tsp sugar or other sweetener (e.g. rice/agave syrup)...
Three Part Breathing or Dirga Pranayama is a simple yet powerful tool to build awareness and  to calm mind and body. This breathing helps to feel more connected and grounded and stimulates the nervous system.Step by Step We start in a seated position (e.g. Sukhasana -...