Feel Good, Sculpt & Release.
Schön, dass Du hier bist! Ich bin Melanie, RYT-500 (Yoga-Alliance-zertifizierte Yogalehrerin mit 500 Stunden Yoga Ausbildung). Hier findest Du alle Yoga Videos, Podcast Flows und auch ein paar leckere Rezepte. Viel Spaß beim Umschauen!
NEU: WWY Newsletter
English Content
Here you can find all of my english yoga classes & blog posts. If you're interested in a private yoga class with me, feel free to send me an email. I have some spots available for fall 2021 🙂

Feel Good
Wohlfühlen, Bewegen, Lockern und 'mit dem Flow gehen'

Sculpt
Perfekt, um sanft Muskeln aufzubauen und sich stark zu fühlen!

Release
Langsam loslassen, entspannen, dehnen und genießen.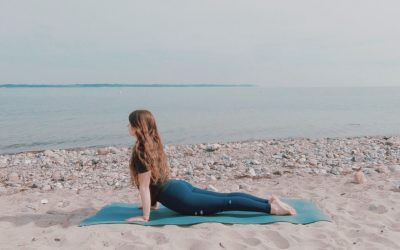 Content & StructurePro's & ConsTL;DR | Final ThoughtsI've gone through two Yoga Teacher Trainings with different teachers: First the 200h and the advanced 300h training soon after that. In this post, I share my experience with the 300h Yoga Teacher Training...
You are never too old to set another goal or to dream a new dream. - Les Brown This Yogalates schedule offers an opportunity to get back into your Yoga routine or to start a new one. All classes are beginner-friendly. Feel free to take modifications or rest days as...
Do something today that your future self will thank you for. - unknown This week is all about balance and building stability. Enjoy!MondayTuesdayWednesdayThursdayFridayWeekendWhat are you looking for today? Feel Good Vinyasa flows to feel your best.  Sculpt Tone &...
You have power over your mind, not outside events. Realize this, and you will find strength. - Marcus Aurelius This week's theme is Energize & Release. We're moving our body with the intention of working out to feel good, combining Pilates Workouts to strengthen...